Live the Central Lifestyle
Living small lets you live big at The Central.
Here, you can live the lifestyle you want without breaking the bank. You'll get more by going micro. We offer ultra-efficient micro units that feature upscale finishes and maximize every inch of your living space.
Each home includes a smart thermostat to help you reduce utility costs and live more sustainably. Geofencing features let you set your temperature based on your proximity to home. This reduces energy usage while maintaining comfort.
Large windows provide generous natural lighting, making your home feel spacious and offering great views. Murphy beds are available in studio floor plans to maximize your space even further.
When you want to spend time outside your apartment, you'll love the top-floor lounge with spectacular views of the downtown skyline. Spend time with neighbors by the rooftop fireplace, watching the big game in the community room, grilling on the patio, or working out in the fitness center.
By choosing micro, you'll save money on rent without sacrificing location. You'll save on heating and cooling, and have less space to maintain and clean. All of this gives you more time and money to get out and enjoy new experiences within your community.
Live green. Save green. The Central.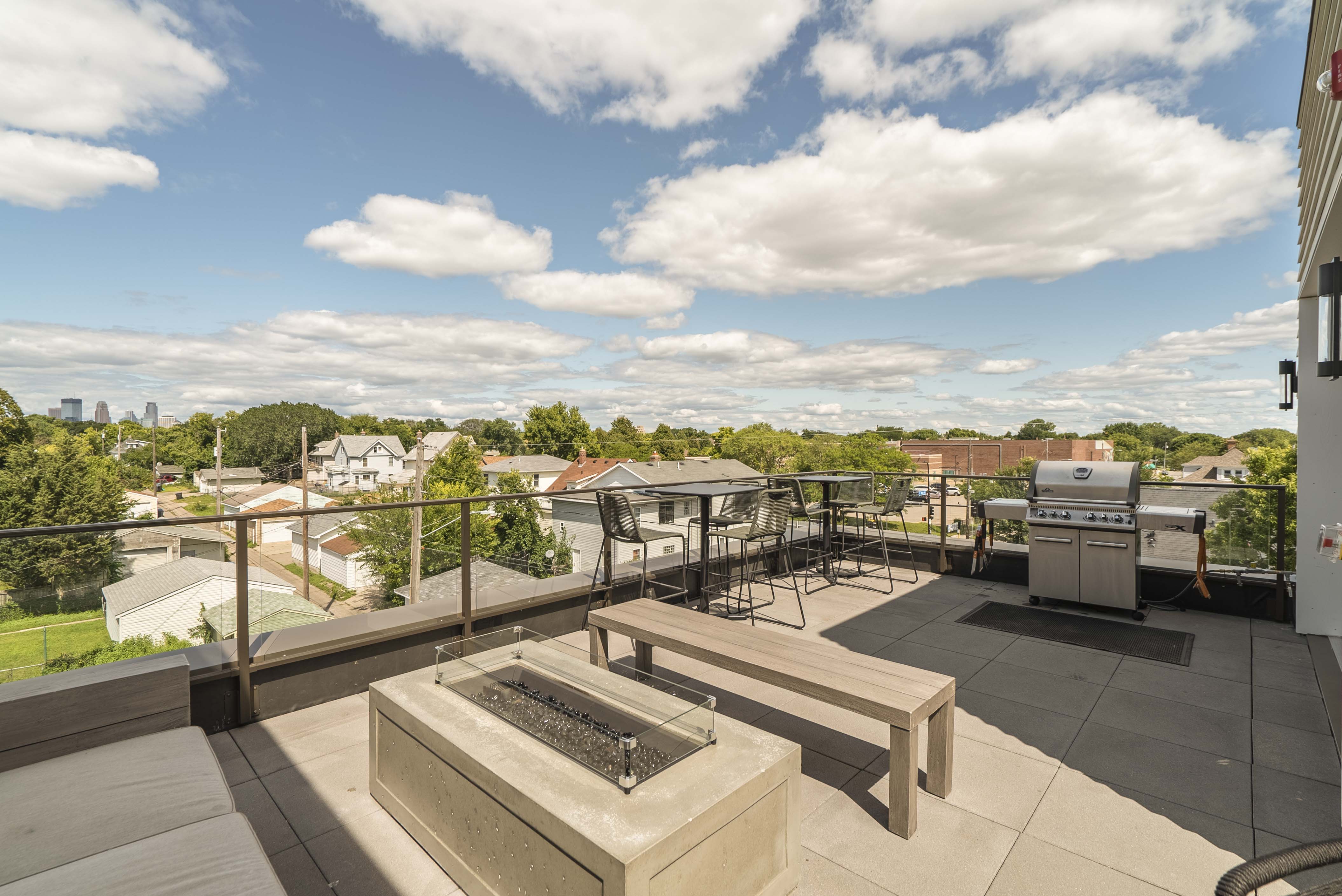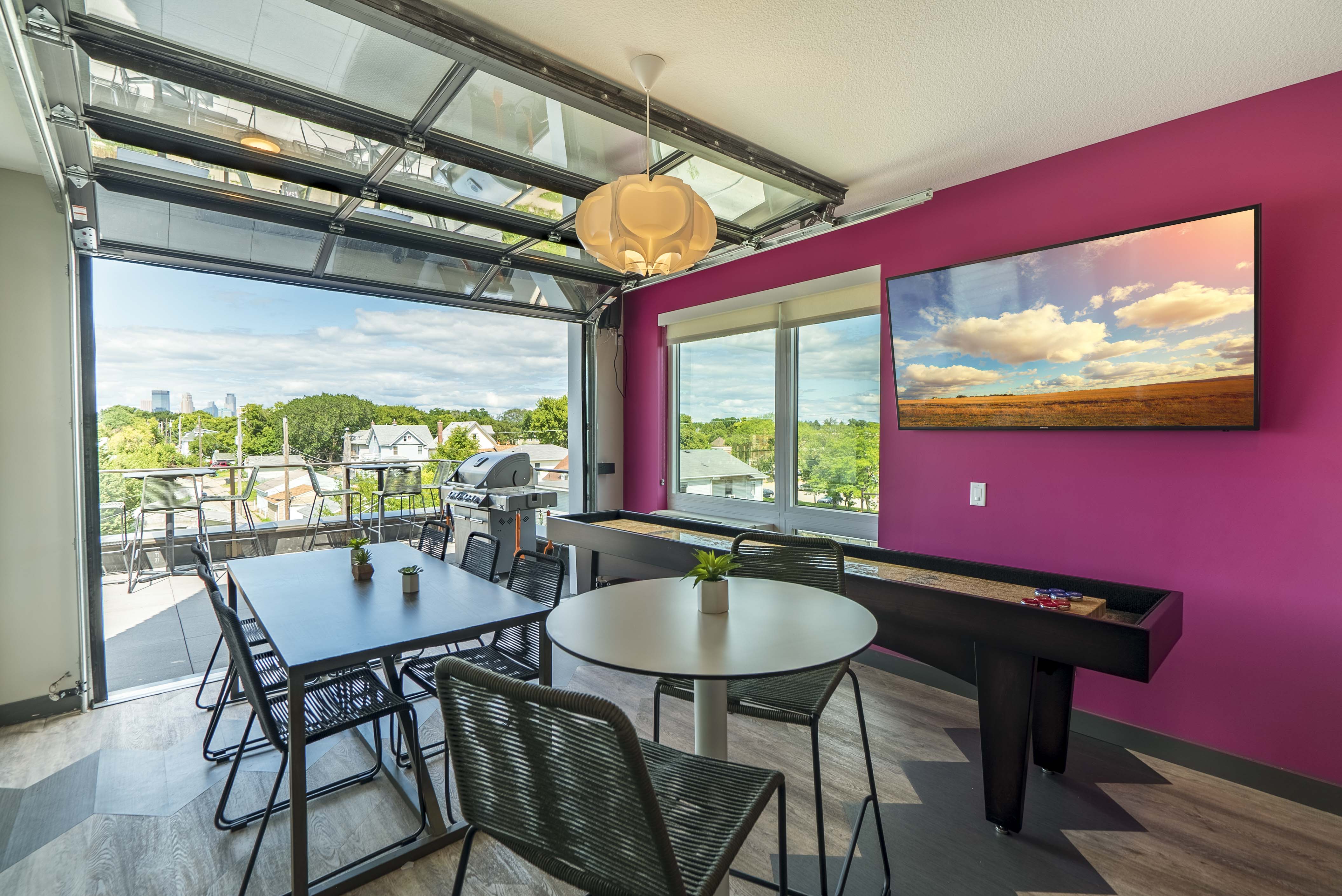 Leave your car behind
The Central is located at east 35th Street and 2nd Avenue South in the Central neighborhood. We're close to parks, restaurants, bars, and entertainment, Central Park, Seward Community Co-op, Hola Arepa, Pat's Tap, and much more.

Additionally, the area has excellent bike lanes and flat riding terrain, earning a bike score of 89. Don't want to maintain your own bike? The non-profit bike sharing program Nice Ride is just a few blocks away.
Our vibrant neighborhood is blocks from the Kingfield and Powderhorn areas, which offer year-round outdoor recreational activities. We're minutes from downtown, uptown, midtown, and the Minneapolis Chain of Lakes (Harriet, Calhoun, Nokomis and Hiawatha).
You'll also enjoy easy access to public transportation, I-35W, I-94, and Crosstown Highway 62.
You're connected to it all here at The Central.